October in Utah is a
dream
. And although I am an indoorsy person, I actually do not mind being outside in the fall. The air is crisp and the mountains are gorge. I snapped this picture on a walk to our neighborhood playground -
We had quite a busy October; not only did the Powell girls come to visit but my parents did as well. It was so great, as always. They were able to see our new home, our new town and my new pregnantish belly. We had game nights, visited the pumpkin patch, had a spudnut party, and Harlow even broke his awful strict diet for a JDawg.
I know that spudnuts are foreign to most people, but they are a yearly tradish for me. Luckily I am friends Claudia, the spudnut queen, and she graciously throws me and my family and friends a spudnut party every October. I'm pretty sure that my Mom makes sure to come to Utah every October just for the spudnuts (although she keeps saying she comes to "visit her kids and grandkids," puh-lease). Oh and for those who do not know, spudnuts are the most amazing donuts you'll ever eat.
Of course our October included Halloween. Since I'm trying to get all caught up on the bloggy I will skip a whole long post, but you can read the one from
last year
. But this Halloween Jack was
Max
from the childrens' book
Where the Wild Things Are
. His costume was
amazing
. And it was all thanks to my fabulous Mother who can literally make anything (and a little thanks to my brother who brought home a fox tail from
Ukraine
). Jack was totally into the costume and asked to wear it often. When it was finally Halloween we hit up all the Halloween activities I felt I could handle. The best though was just good ol' trick-or-treating in the neighborhood. It was just the three of us and Jack was being especially adorable and hilarious - a few times he just walked right into people's houses as soon as they answered their door. And we have several older ladies in our neighborhood who handed out fresh baked cookies and Frosty coupons. Score!
Pumpkin carving -
Provo Riverwoods Halloween Night -

Trunk-or-treating -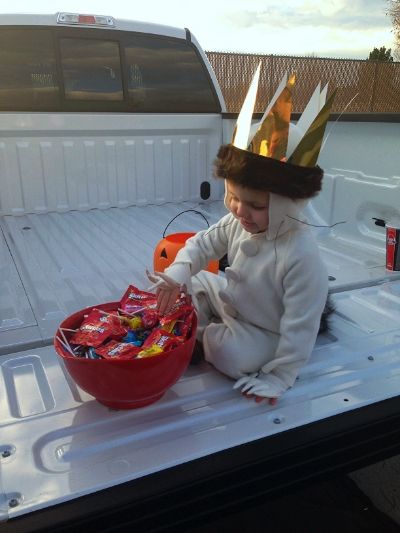 Neighborhood trick-or-treating -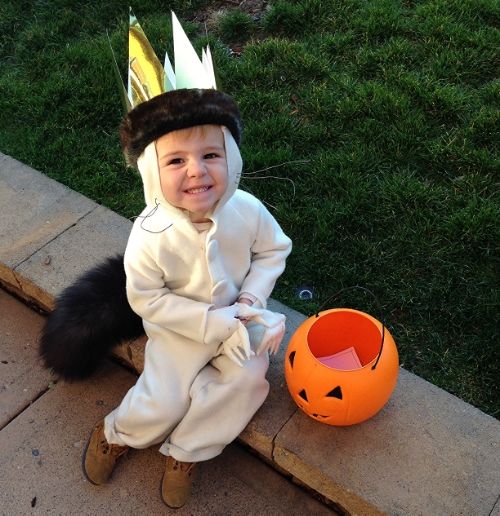 "I'll eat you up I love you so."